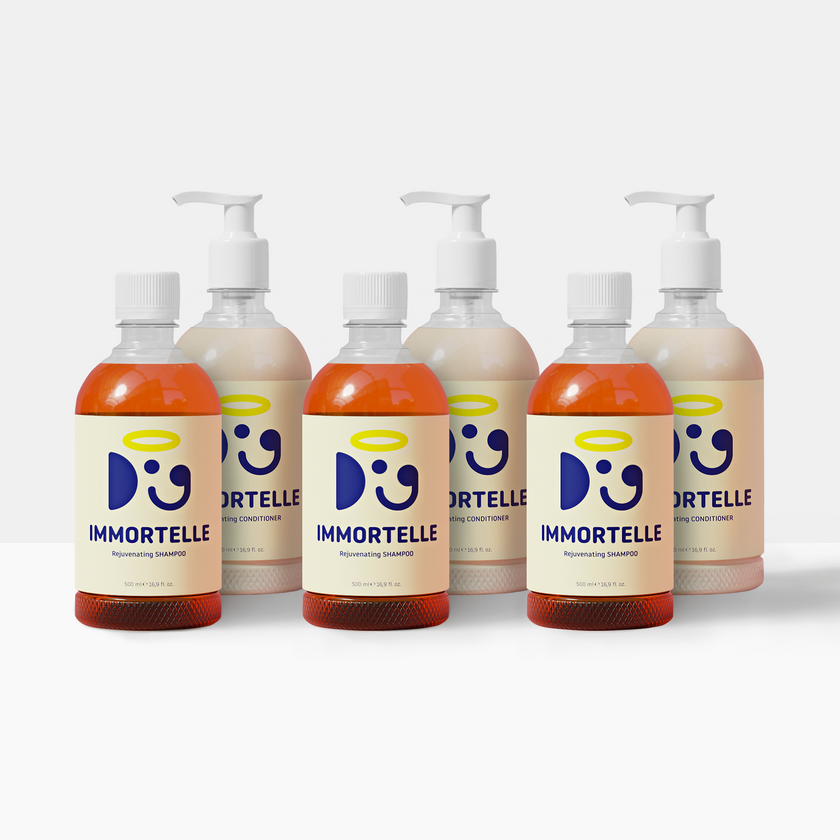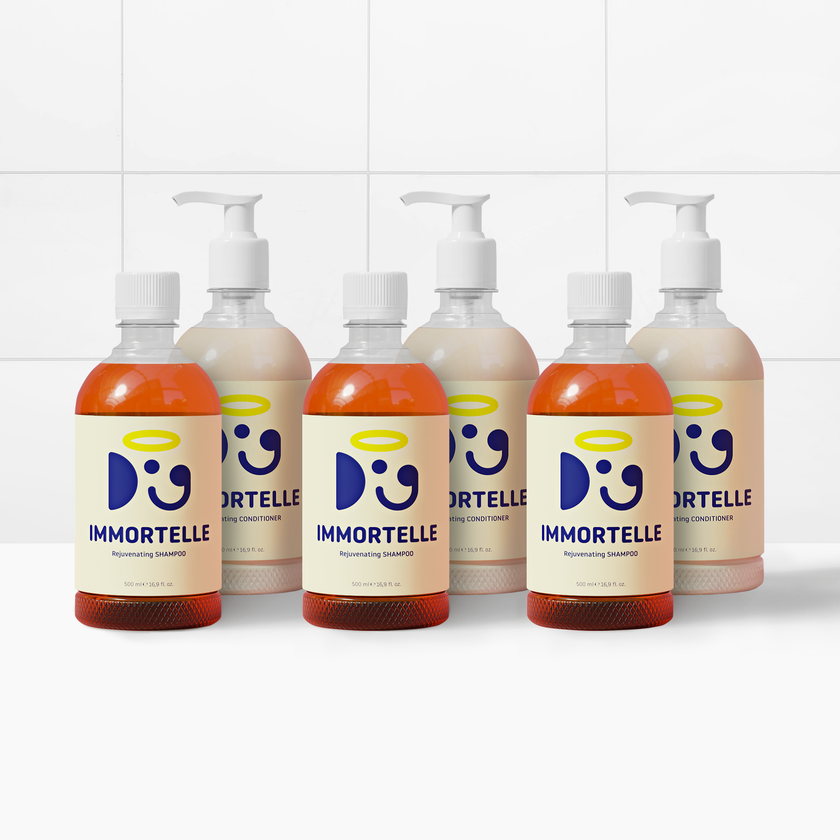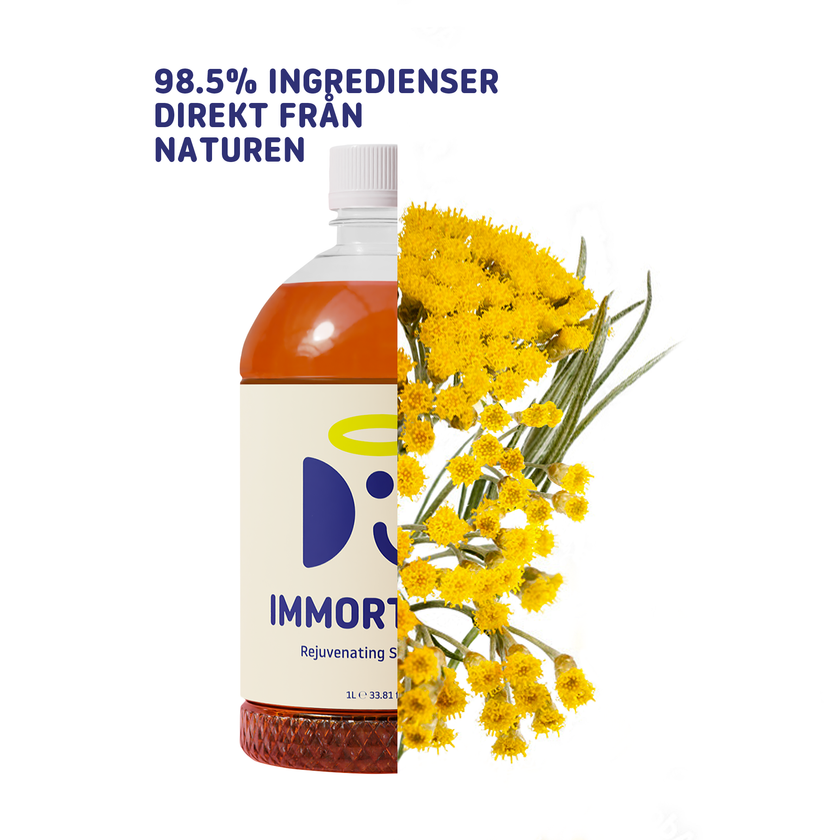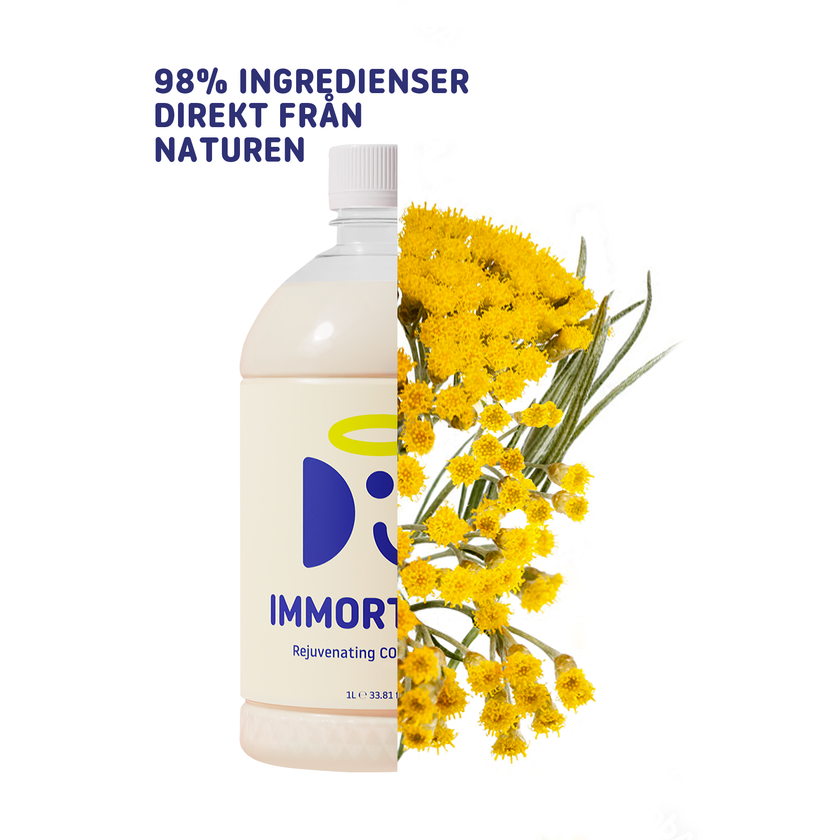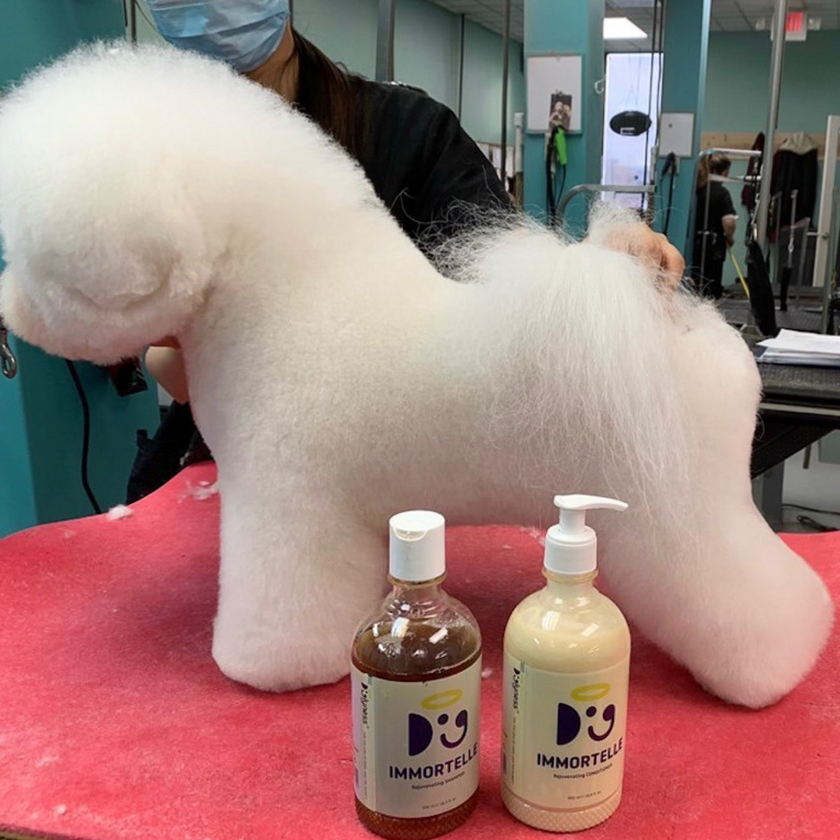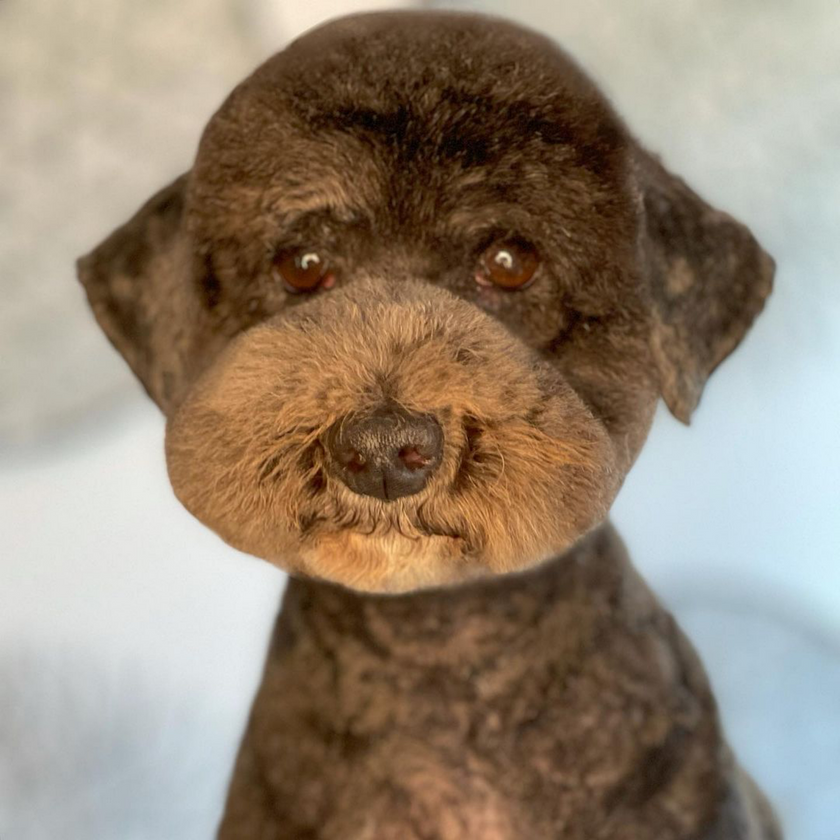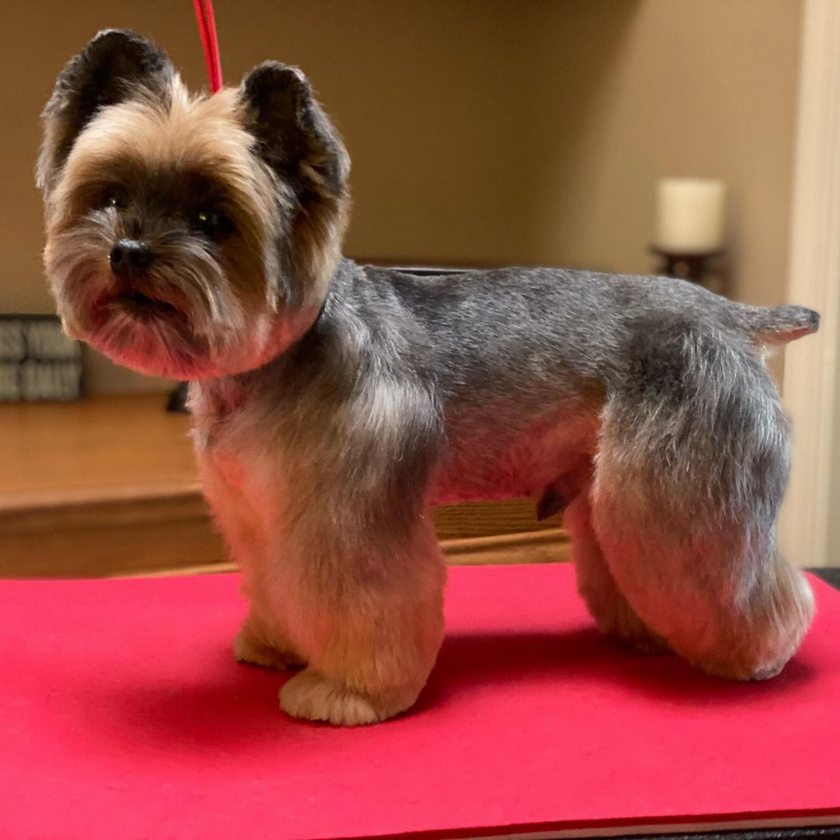 IMMORTELLE VALUE SET | Rejuvenate, Reverse Aging, and Add Texture
The Doglyness Way
At Doglyness, we take our responsibility seriously, striving to provide you with the most sustainable and transparent options for all your pet grooming needs. Recognizing the significant environmental impact of the pet grooming industry, we were driven to make a change. Extensive research and dedication have enabled us to discover effective methods of delivering top-quality products without compromising the well-being of our planet.
My go to bundle
I groom so many doodles and this shampoo and conditioner is such a game changer and a life saver! Not only do they stay smelling good, they're tangle free, soft and just overall an outstanding look and feel on their coat! A little goes a long way! All my pet parents have been sooo happy with the quality and outcome!!
Never using anything else
We were having some major isues with Aria's coat. It was growing very slowly, it wasn't as white as I would like it to be and it was dammaged. Just when it started getting healthier the hairs started to grow pink from the roots up🙂. To say the least, I was devastated…. It happened a week before the most important show in her career. We showed her anyway and she did well because it wasn't as visible in the sun. Than, just before Split night shows, Anka posted about coming on the show. I asked her to bring me Immortelle Rejuvenating shampoo and conditioner.
I bathe my dogs every two weeks and after just a month (2 baths) I saw about 5mm of new white hair and now after 2 and a half months they's about 1 inch of growth and the pink is almost gone.
Did I consider dying that part of her coat? Yes… a thousand times… I didn't because I decided to put my trust into Doglyness.
It's seriously the best product I have ever purchased and I won't ever use something else on my dogs. Thank you Anka, thank you Doglyness!❤️🐩
The photo with a band was taken on the 28.08. and the other one on the 10.10. I unfortunately don't have photos from when it started
1 con
Just when you think your prep work couldn't get any better ex.malamute that I groom every 6 weeks has never been easier to groom than when I used Doglyness. I don't dread those big harry dogs anymore, even though I felt like it wasn't enough product I was always impressed how a few pumps go a long way. It cleans down to the skin, every single strand of hair gets clean and you can see it when you start drying, hair flying,separating, detangling straightening, it's a beautiful process. The brush and comb go through much easier making brush and prep time go by faster and if it's a haircut dog cutting on that clean straight voluminous coat makes all the difference. Watch the hair transform! With Doglyness the look of the dog doesn't end with the bath or haircut this shampoo enhances your grooms making them all look like shinny show dogs.
My hands! they were embarrassingly ruff pealing cracking, I had gone to a dermatologist it was due to contact dermatitis the cream did not work because as we know similar to pets if we are still exposed to the allergen we will continue to suffer the effects, within a few weeks of using only Doglyness they have never looked better!
After using it on my pups I was able to tell my Dogs look like they were freshly groomed longer and oh so buttery soft
My only con is the size, wish it was bigger but I hear it's in the works and I am anxiously waiting
Great product !
I do a lot of doodles!! I actually use it on the matted ones or if it has lots of knot . The shampoo and conditioner I get all knots right out