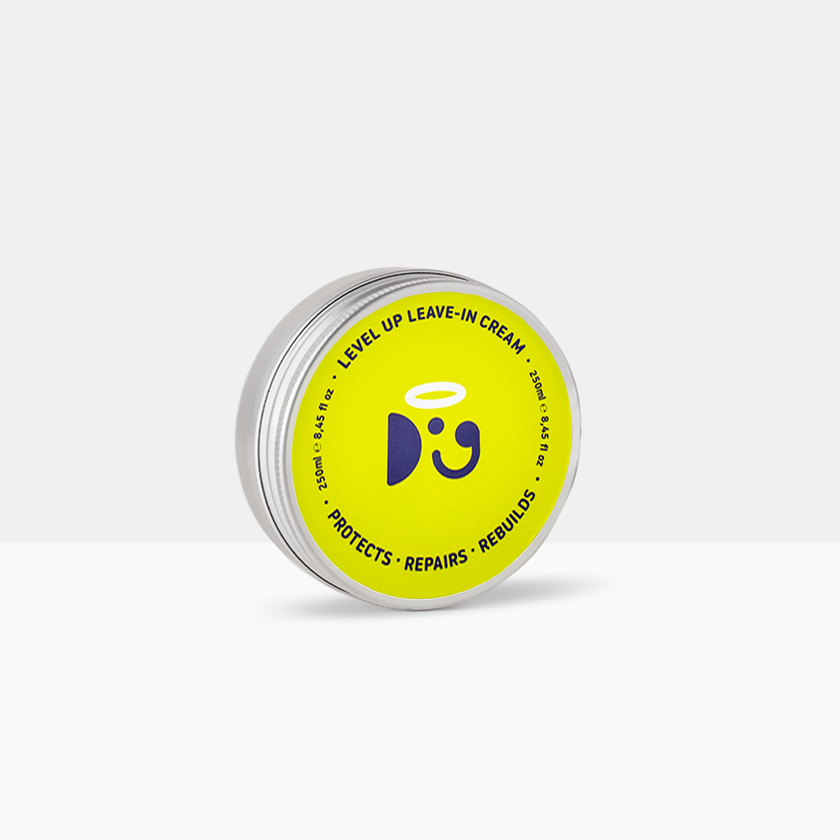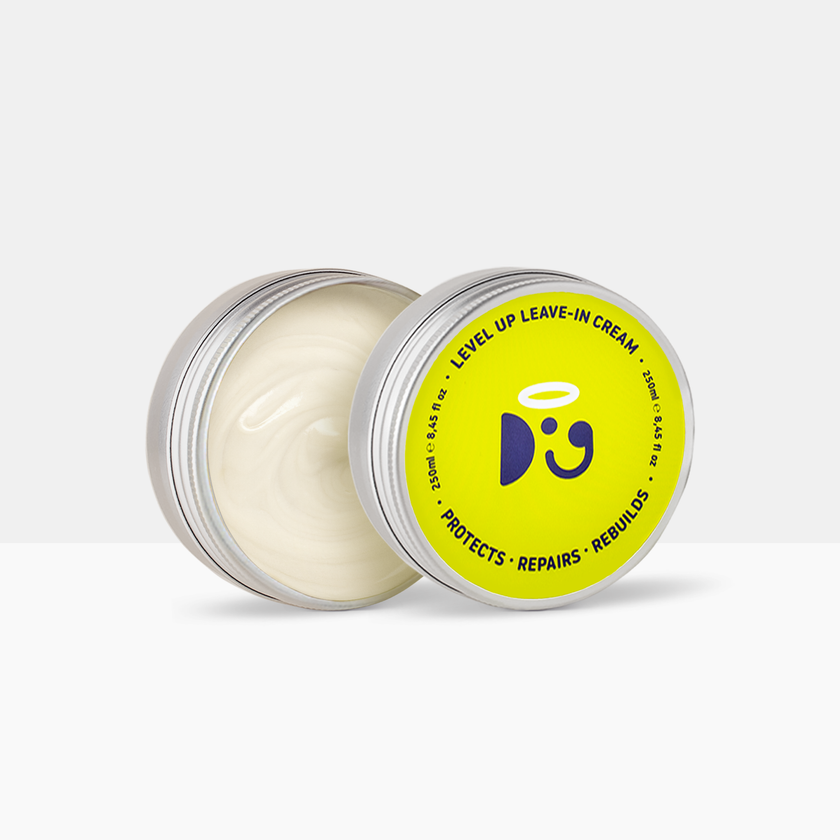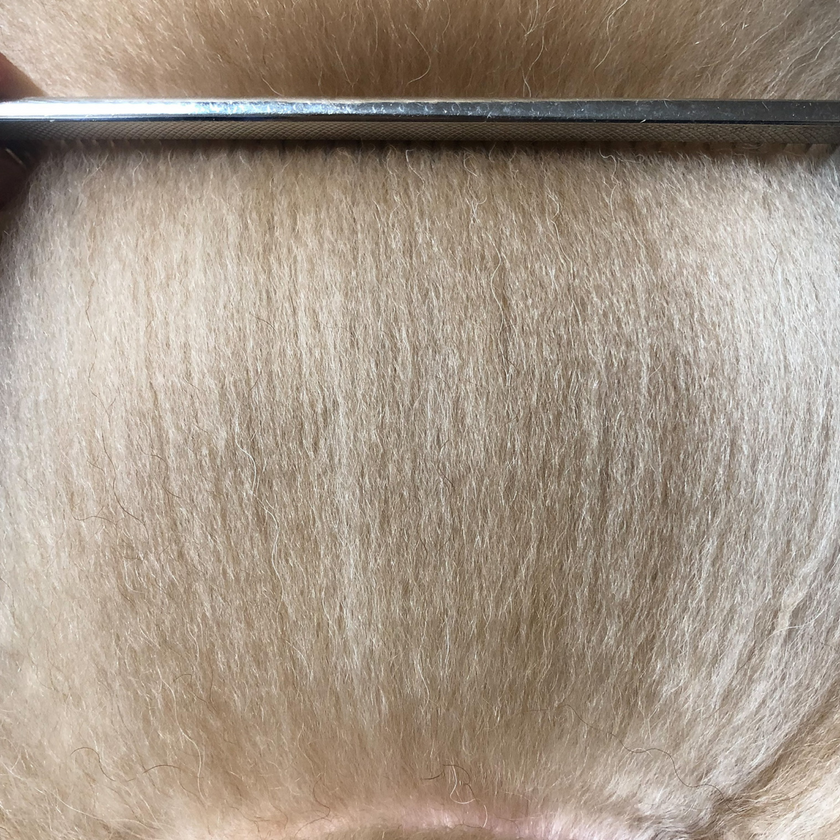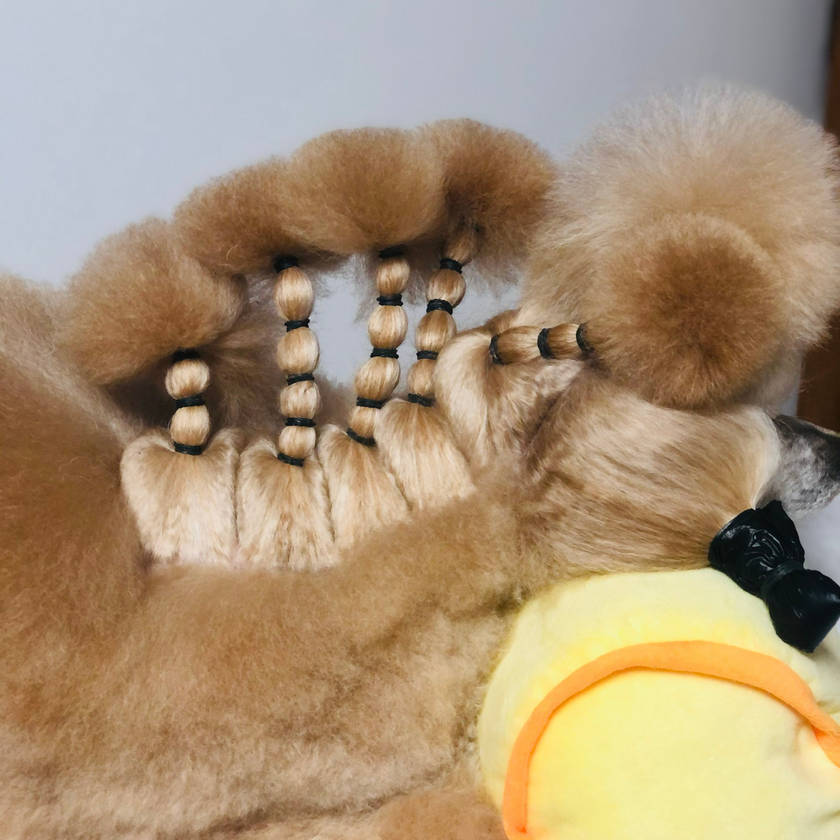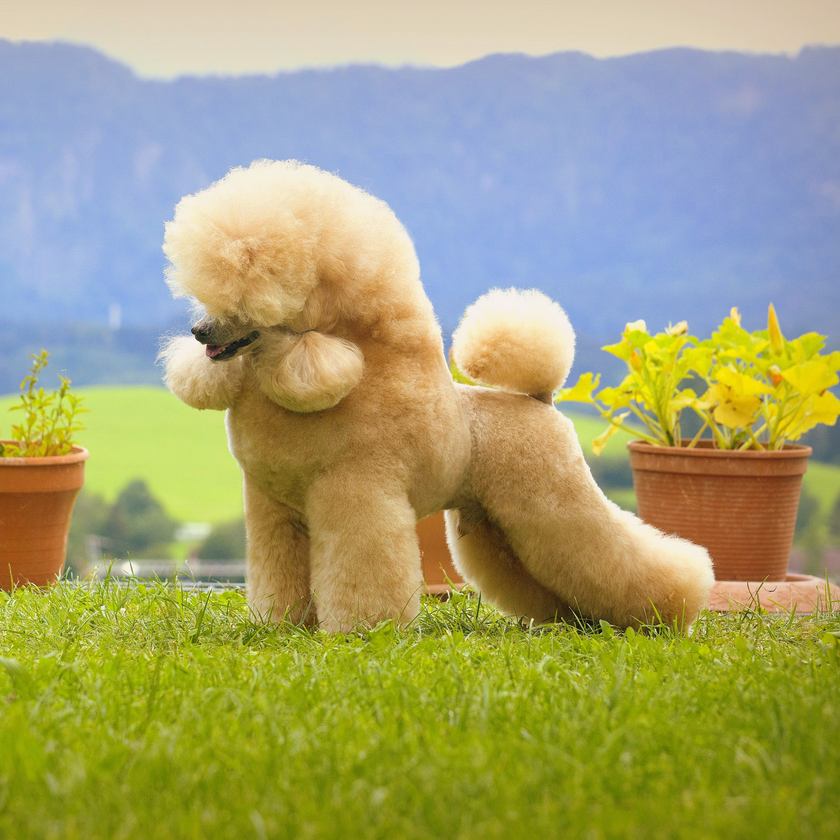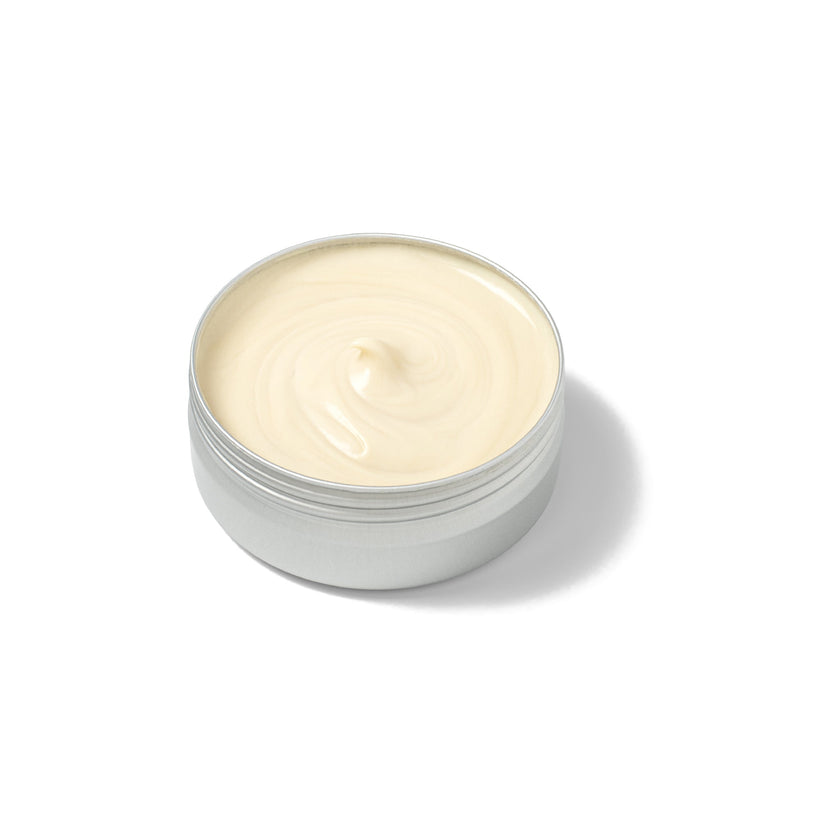 LEAVE-IN CREAM | Level Up and Protect your Coat from Within
To ensure optimal results and provide your dog with the best care, follow these detailed instructions on how to use our Leave-In Nourishing Cream effectively:
1. Pre-Wash Treatment (For very damaged coats): For coats in need of intensive repair, you have two options:
Apply the cream directly or slightly diluted with water, spreading it evenly throughout your dog's coat. Leave it on for up to 48 hours before bathing. Proceed with your regular bathing routine without wetting the coat or rinsing out the treatment. Apply diluted shampoo directly to the dry coat.
Alternatively, you can apply the diluted shampoo directly to the dry coat before the pre-wash treatment. Spread it thoroughly, ensuring complete coverage. Leave it on for up to 48 hours, then continue your regular bathing routine.
2. After Wash Leave-In Treatment (For very damaged coats): Rinse the coat well and remove excess water with a towel after shampooing and conditioning your dog. Prepare a leave-in cream solution in a mixing bottle using a dilution ratio of 60:1. Shake the bottle well until a milky conditioning solution is achieved. Liberally apply the solution to your dog's coat. Towel-dry the coat once again and continue with the usual drying process. This method is recommended for severely damaged coats or for targeting specific dry areas.
ProTip: Wet brush the coat using our Bursta 33 Pin Brush after applying the leave-in cream to ensure even distribution.
3. Highly Nourishing Conditioning Spray (For all types of coats requiring extra care): Create a liquid solution for brushing or detangling by diluting the product with distilled water at a ratio of 80:1. Shake the bottle well before each use. It is advisable to mix smaller amounts in 100-200ml bottles for better freshness. Apply this nourishing spray to target matted areas or when detangling the entire coat length that needs extra care.
4. Leave-In Cream (For coat wrapping and banding): If you desire to maintain long and healthy hair, especially for show dogs, use this cream directly on all longer parts of the coat. After application, wrap these sections in protective coat papers or secure them with elastic bands.
Doglyness Tip:
To maintain product hygiene, use a clean metal spoon instead of fingers when scooping the product from the jar. Avoid product contamination for optimal freshness. While our products contain effective eco and food-grade preservatives approved by ECOGEA, please note that different natural cosmetic formulations may utilize varying types of preservatives. Rest assured that Doglyness products prioritize using quality, natural preservatives recognized for their efficacy and adherence to organic product standards by the ECOGEA Institute for quality and innovation of natural and organic products.
INCI
Aqua*, Aloe Barbadensis Leaf Juice*/**, Cetearyl Alcohol*, Cetearyl Wheat Straw Glycosides*, Myristyl Alcohol*, Stearyl Alcohol*, Cocos Nucifera Seed Butter*/**, Hydrogenated Ethylhexyl Olivate*, Hydrogenated Olive Oil Unsaponifiables*, Butyrospermum Parkii Butter*/**, Crambe Abyssinica Seed Oil*, Tilia Platyphyllos Flower Extract*, Glycerin*, Hydrolyzed Vegetable Protein*, Polyglyceryl-10 Caprylate/Caprate*, Panthenol, Distearoylethyl Dimonium Chloride*, Benzyl Alcohol, Lecithin*, Pca Glyceryl Oleate*, Tocopherol*, Cyamopsis Tetragonoloba Gum*, Fragrance (Allergen-Free Composition), Guar Hydroxypropyltrimonium Chloride*, Phytosterols*, Oleyl Alcohol*, Sodium Levulinate*, Dehydroacetic Acid, Potassium Sorbate, Citric Acid*, Sodium Benzoate
* Ingredients from natural origin (97,5%)
** Ingredients from organic agricultural source (27,5 %)
Certified organic and vegan by Ecogea.org
Indulge in the remarkable benefits of our carefully chosen key active ingredients, each infused with love and selected for their extraordinary qualities:
ALOE VERA: Known for its soothing properties, Aloe Vera helps calm and heal the skin. It also provides hydration, leaving the coat and skin moisturized.
COCONUT SEED BUTTER: This ingredient strengthens the hair shaft, promoting healthier and more resilient hair. It also aids in repairing damaged hair, restoring its vitality.
CRAMBE ABYSSINICA SEED OIL: Crambe Abyssinica Seed Oil improves hair elasticity, making it less prone to breakage. It nourishes the hair, enhancing its overall health and appearance.
GLYCERIN (Plant-derived): Derived from plants, Glycerin acts as a humectant, attracting and retaining moisture. It restores moisture balance to the coat, providing hydration and softness.
LANOLIN (Plant-derived): Plant-derived Lanolin serves as a repairing and protective agent for the skin. It helps moisturize and maintain the skin's natural barrier function.
LECITHIN (Plant-derived): Rich in fatty acids, Lecithin acts as an emollient, sealing in moisture and preventing moisture loss. It helps keep the skin and coat hydrated and supple.
LINDEN FLOWER: Linden Flower has antioxidant properties and antimicrobial and anti-inflammatory benefits. It helps protect the skin from free radicals and soothes inflammation.
OLIVE OIL UNSAPONIFIABLES: Olive Oil Unsaponifiables contain healing properties that nourish and protect the skin. They help maintain the skin's moisture balance and promote a healthy appearance.
PANTHENOL: Panthenol is known for its ability to improve hair elasticity and promote hair regeneration. It enhances the overall health and appearance of the coat.
PHYTOSTEROLS: Phytosterols stimulate hair growth, encouraging stronger and healthier hair. They help nourish the hair follicles and promote a fuller appearance.
SHEA BUTTER: Shea Butter acts as a natural heat protectant, shielding the hair from heat damage. It also boosts shine, leaving the coat looking lustrous and healthy.
THE GOOD ALCOHOLS: Good Alcohols refer to fatty alcohols that benefit the skin. They provide moisture, improve texture, and enhance the skin's overall health.
VEGETABLE PROTEINS: Vegetable Proteins enhance each strand's ability to retain moisture, improving the overall hydration and strength of the hair. They contribute to healthier and more resilient hair.
These key active ingredients work together to provide a healthier, nourished, and more resilient coat for your beloved dog, enhancing its overall appearance.
Organic and vegan certified by Ecogea.org
≥ 97.5% Ingredients from natural origin
Filled in 100% recyclable and reusable aluminium jars
Tearless, hypoallergenic ingredients
Allergen-Free fragrance
Promotes overall coat and skin health
Increases coat thickness
Beneficial for all coats and skin types
Highly concentrated – Follow the user´s instructions for the best results on the original product´s listing
WHAT´S NOT IN IT
GMOs and cancerogenic substances

Ethanolamine Compounds (MEA, DEA, TEA, and others)
Mineral Oils

Parabens

Petrochemicals

Phenoxyethanol

Phthalates

Polyethylene Glycol (PEG)

Propylene Glycol (PPG)

Silicones

Sulphates

Synthetic Dyes
Triclosan
Why a "NO Nasties pledge"?
We firmly believe that investing in quality and certified organic products for your pet means investing in their health to ensure prosperity and well-being.
Specifically, we're proud to say that all Doglyness products are free from any of the ingredients listed here, which are instead common in most commercial pet shampoos and conditioners, and that can turn out to be harmful in the long run.
JOIN OUR PLASTIC-FREE MISSION: RESPONSIBLE PACKAGING
We are proud to be the first pet brand in the industry that uses the patented Veganbottle®, a revolutionary packaging made from 100% raw compostable materials, including bottle caps and labels. Our commitment to sustainability extends beyond the bottle itself, as we actively combat plastic pollution by banning non-sustainable materials throughout our entire production, packaging, shipping, and storage processes.
Learn more about our Plastic-Free pledge and discover how we're positively impacting the environment. When you place an order, plastic pumps and closures will be provided separately at no extra cost with your first purchase. We encourage you to save and reuse these pumps and closures for future orders, as we strive together towards a plastic-free future and a greener planet.
The Doglyness Way
At Doglyness, we take our responsibility seriously, striving to provide you with the most sustainable and transparent options for all your pet grooming needs. Recognizing the significant environmental impact of the pet grooming industry, we were driven to make a change. Extensive research and dedication have enabled us to discover effective methods of delivering top-quality products without compromising the well-being of our planet.
I have only used it a few times but so far I'm very impressed. I add just a little to water for a brushing spray/ conditioner. It has worked beautifully.
Top quality! I'm in love with the scent 🤤
AMAZING!
I can only agree with Ruth, I use it in the same way and I absolutely love it!
It has totally saved the neck and ears from playing in the woods with other dogs and still being able to grow and look fabulous at dog shows. Favorite product!
I really love the smell and the texture, but I did not notice the magical effect some are talking about.
Sorry.
Amazing stuff!
In love with this product!
Just what we needed to add to our Doglyness collection for drop coats and show coats!
I use it different ways:
- As a nourishing pre bath treatment a couple of hours before bath
- As a banding cream, to add extra nourishment to the coat, pretect it from bands, scratching, etc damage (it also holds the bands better, as suppose as banding "dry hair")
-As a sealer, controls static and fly-aways, helps block moisture.
It protects my dogs coats from breakages, and it adds amazing nourishment.